Illinois Concealed Carry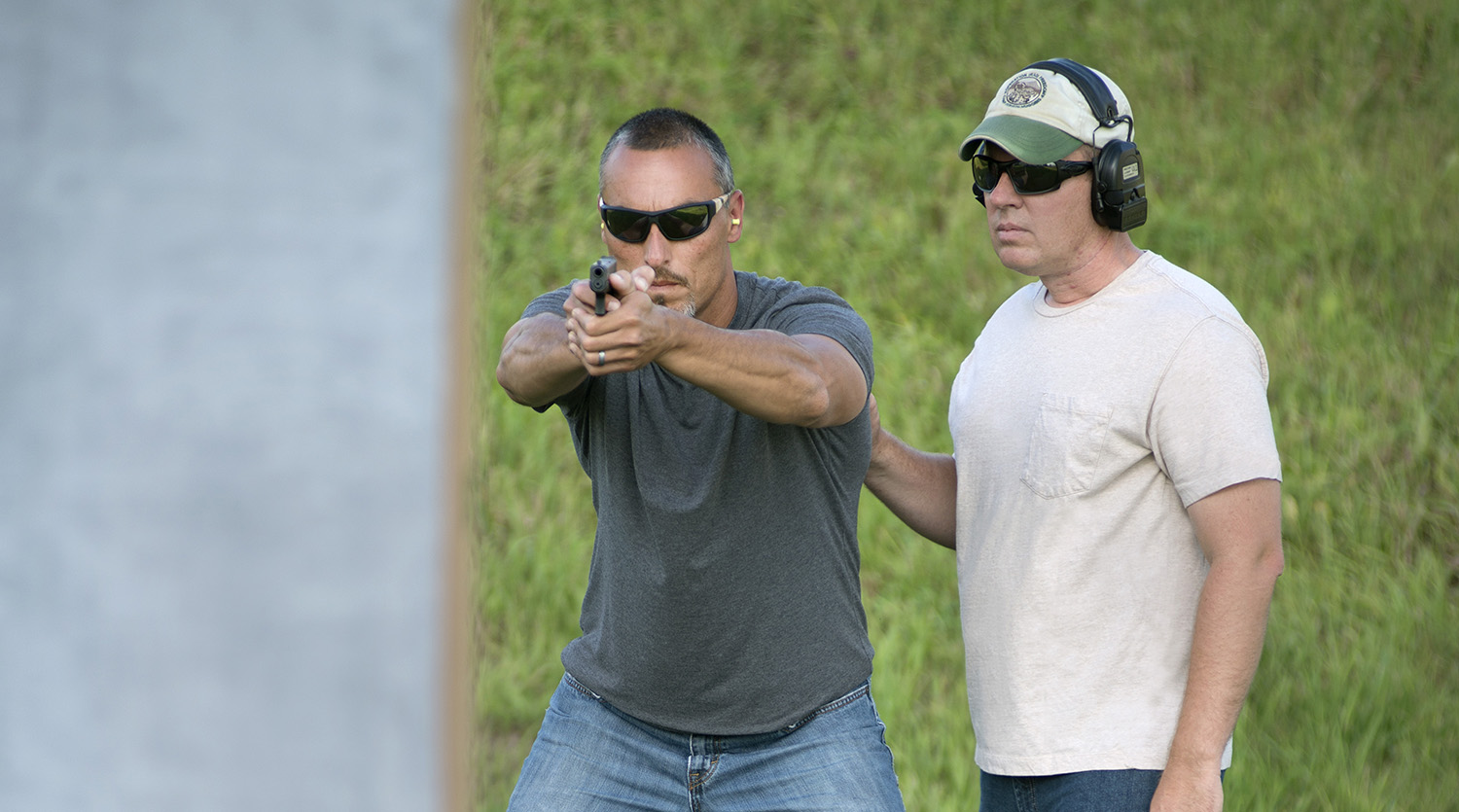 Description
The full CASDEF ILCC course(16 hours) meets all standards set forth by the state of Illinois for the Concealed Carry curriculum including:
firearm safety;
principles of marksmanship;
care, cleaning, loading, and unloading of a concealable firearm;
applicable state and federal firearm laws
Safe Weapon Handling.
Live Fire Qualification
When you choose Castle Defensive for your firearms training you can expect more than just the minimums. All of our training courses were designed take into account the totality of civilian combat. That is what makes the type of training offered by CASDEF among the most desirable in the industry. Most firearms training is overly influenced by target shooting sports and law enforcement qualification standards. The handgun techniques taught in our ILCC classes will not only build your skill at marksmanship but will set you up to learn to FIGHT with a handgun.
Additional Information:
ILLINOIS RESIDENTS
I am at least 21 years old.
I have a valid Firearm Owner's Identification card.
I have not been convicted or found guilty of a misdemeanor involving the threat of physical force or violence to any person within the past 5 years.
I do not have 2 or more violations related to driving while under the influence of alcohol, other drugs, intoxicating compounds within the past 5 years.
I am not subject to a pending arrest warrant, prosecution or proceeding for an offense or action that could lead to disqualification to own or possess a firearm.
I have not been in a residential or court-ordered treatment for alcoholism, alcohol detoxification, or drug treatment within the past 5 years.
You may be eligible if you satisfy the above and no objections are filed by law enforcement. (Section 15)
Through Castle Defensive, you can choose to take the full course over one weekend, Saturday 8 am-5 pm and Sunday 8 am-5 pm.  If you want to devote one weekend to this endeavor, you can sign up for the full course which is $250 and you leave ready to complete your application for your concealed carry license.  Please click here to see our Course Schedule.
For anyone who cannot devote an entire weekend to get licensed, we also offer the option of taking the full course over separate weekends.  You can sign up for Part 1 which includes the first 8 hours of training and then choose a different weekend to complete Part 2 which is the second 8 hours.  Please note that you will sign up for those separately and pay separately.  Part 1 is $100 and Part 2 is $150 so that the total for the full course is $250.  Please click hereto see our Course Schedule.
The eligibility requirements for receiving credit for prior training are set by statute and cannot be expanded upon by the Illinois State Police. The statute provides that active, retired, and honorably discharged members of the United States Armed Forces shall be considered to have completed 8 hours of the 16 hour training requirement. Applicants who have completed a training course that is approved by the Department and recognized under the laws of another state may get up to 8 hours of training toward the 16 hour training requirement. Click on the linkto view approved courses.
Current military personnel will need to provide documentation identifying the holder as an active member of the US Armed Forces (CAC or DD Form 2 ID cards in green, blue, or red, for instance). Veterans will need to provide a copy of their DD-214 or NGB 22.
If you have taken any of the approved courses and wish to receive credit for prior training, please contact me at leigh@casdef.com prior to the start of your course and note that it is your responsibility to bring all appropriate documentation to the first session for verification.
For further information about concealed carry in Illinois, see the FAQ page on the Illinois State Police website.